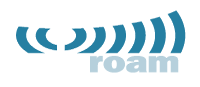 Visitors to BGS who wish to connect to the internet may be able to do so by using the Eduroam system.
Eduroam allows users (researchers, students, staff) from participating institutions to securely access the internet from any Eduroam-enabled institution.
Visitors wanting to use eduroam should ensure that your home institution is a registered site.
If your home institution is part of the service, you will need to obtain a username and password from your own IT services.
These facilities are available at our Edinburgh and Keyworth offices.